It's a YOTA Summer!
Since Youth on the Air camp was postponed until 2021, we've added some BONUS events that you can do from home for 2020!
Virtual YOTA Day - Wednesday, June 24, 2020  2-8 pm EDT
Here is the schedule for Virtual YOTA Day!
Watch the Virtual YOTA Day replay on YouTube here.
Congratulations to all of the competition winners from Virtual YOTA Day!
Pileup Competition
Kees, W0AAE - Heil Sound BM-17 Headset, R&L Elect. Hat
Elin, TF2EQ - Heil Sound FS-3 Foot switch
Virtual Fox Hunt Competition
Elin, TF2EQ - Heil Sound BM-17 Headset
Michael, W3MLJ - Heil Sound T-shirt
Cassandra, K1GTC - R&L Electronics Hat
Collect the Numbers Competition
Michael, W3MLJ - Heil Sound HS-2 PTT Trigger
Emma, VE3EHT - Heil Sound T-shirt
DX Engineering Door Prizes $100 Gift certificates
Michael, W3MLJ - YOTA Campers
Charles, AA4LS - YouTube Viewer
Competition prizes are graciously donated by Heil Sound and DX Engineering.


Grand Prize ICOM IC-7300
Peter, N8PJL
The grand prize was donated by R&L Electronics.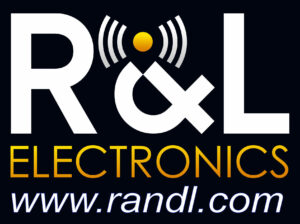 Special Event Station W8Y
During the week of June 21-26, when the camp was supposed to take place, we had a special event station on the air!  Youth who were selected to attend YOTA camp 2020 took turns operating as W8Y throughout the week from the station of their choosing.  Contact Marty, NN1C at special@youthontheair.org with questions.

Field Day Club Entry
If you operated Field Day from your home station, you can add your score to a club for this year only.  Enter "Youth on the Air" as the club name on your Field Day score entry.  This is for ALL hams who are age 25 and younger.
Field Day W8Y Remote
Some of our youth operated Field Day from a remote station.  If you have questions, contact Chris KD8YVJ, at fieldday@youthontheair.org. 
Worldwide Sideband Activity Contest
A group of young hams have started a weekly contest on SSB Monday evenings (Tuesdays in UTC time at 0100Z).  Check it out at https://wwsac.com.  All hams can participate, but the contest is run by youth and there is a youth category.

Help us help!
Donate to YOTA in the americas
You can donate financially:
Click on the donate link in the menu for more information!
Welcome!
YOTA in the Americas currently sponsors two events for young hams each year:
We also promote other youth activities in the Americas on our site.  If you know of one we don't have listed, please let us know!
Thanks for stopping by our website!
Dream Rig Essay Contest
Announcing Intrepid-DX Group's Youth Essay Contest- The Prize is a Dream Rig!
The Intrepid-DX Group recognizes the importance of including Youth in our great hobby because they are our future!  We are establishing an annual Dream Rig Youth Essay Contest to learn the suggestions of young people for attracting other young operators to Amateur Radio.
What is the Prize?
The prize is a factory fresh ICOM IC-7300!  See the features here.
Contest Rules:
1)    Two-page Essay answering these questions: A) What are your amateur radio goals? B) What can we do to attract more youth to amateur radio?
2)    USA Amateur Radio License Holders Age 19 or younger.
3)    Promise to keep the radio for one year, not flip it, trade it or sell it, and to use it on the air.
4)    Send essay in text or MS Word attachment to intrepiddxgroup@gmail.com by July 31, 2020.
5)    You may alternatively mail it to: The Intrepid-DX Group, 3052 Wetmore Dr, San Jose, CA 95148, USA.. Must be post marked by July 31, 2020.
6) The winner of the Essay Contest will be announced on our Website and Facebook page on August 10, 2020.
All submissions become the property of the Intrepid-DX Group and may be published.
Questions: Send an email to pauln6pse@gmail.com
The Intrepid-DX Group is a US based 501 C(3) nonprofit organization that promotes Amateur Radio activities in developing countries.
Follow Intrepid-DX at www.Intrepid-DX.com and/or their Facebook page at https://www.facebook.com/The-Intrepid-DX-Group-180857615282553

YOTA Online
Youngsters on the Air, our inspiration and partner in Europe, Africa, and the Middle East (IARU Region 1), has responded to the cancellation of YOTA events with a new program - YOTA Online!  This program is for young hams WORLDWIDE.  We want to encourage our young hams in the Americas to participate.  Young people will be presenting on a variety of topics, and there will be prizes as well.  The link to join YOTA Online sessions will be posted on the Youngsters On the Air website and social media.  The sessions will be recorded and streamed on the Youngsters on the Air YouTube channel.  And, it's FREE!
For more information about YOTA Online, check out the Youngsters on the Air website.
Youtube – https://youtu.be/6xKnd2UN9z0
Twitch – https://www.twitch.tv/hamyota
Facebook – https://www.facebook.com/hamyota/live/
Instagram – Check the livestream within the story
Youth on the Air camp is coming to the USA!
Check out our camps page for details about YOTA Camp for licensed amateur radio operators ages 15-25 living in the Americas!
Check out the YOTA Americas Summer Camp announcement on Ham Nation!
Check out a full hour about Youth on the Air camp on the Linux in the Ham Shack podcast from January 27, 2020!
Coronavirus Status - CAMP POSTPONED UNTIL 2021
As of April 15, we have made the difficult and heartbreaking decision to postpone the Youth on the Air Camp until the summer of 2021.
As word of further restrictions and cancellations became public, the committee decided postponement was the best option given the current status of the COVID-19 pandemic.  The safety and well-being of our campers, faculty, staff, and the public is our top priority. A postponement to July, 2020 was also considered.
The committee is planning for July, 2021 to host the postponed camp.  Campers who were accepted to the 2020 camp will have the first chance at registering for the 2021 camp.  The daily schedule and plan for the 2020 camp will be the same for the 2021 camp as much as possible apart from the dates.  The committee found that July was a more accessible date for the widest range of campers to attend.
While many sponsors and donors have already expressed support for just keeping funds to use in 2021, refunds of donations made to the camp are being offered.  Groups or individuals wishing to receive a refund should contact director Neil Rapp, WB9VPG at director@youthontheair.org.