Youth on the Air camp is coming to the USA!
The application period is NOW OPEN until March 15, 2020 at 2359Z.  Go to the Cincinnati 2020 camp page to apply!
Check out our camps page for details about YOTA Camp for licensed amateur radio operators ages 15-25 living in the Americas June 21-26, 2020!
Our fundraising campaign for individuals and clubs has begun!  Click here to donate.
Check out the YOTA Americas Summer Camp announcement on Ham Nation!
Check out a full hour about Youth on the Air camp on the Linux in the Ham Shack podcast from January 27!
Foundation for Amateur Radio Scholarship Application Period is open!
To qualify for any of the scholarships managed by the Foundation, you must hold a current amateur radio licensed issued by the FCC or by an equivalent organization in a foreign country.
Double Multiplier!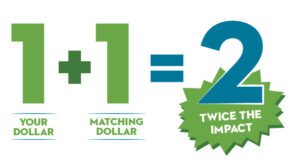 From now until the end of February, 2020, every dollar donated to Youth on the Air Camp will be matched by Steve, KM9G, up to a total of $4000!  Your donations in support of this unique opportunity for youth to share ham radio with their peers will count DOUBLE until the end of February. You can donate by PayPal, Benevity, GoFundMe, or check.  For links and details, visit YouthOnTheAir.org and click "Donate".
Your funds will finish paying for the camp, and to raise the number of campers from 20 to 30 to better meet the demand.  Our corporate and foundation sponsors have raised most of the funds, but we need clubs and individuals to finish the job.  DONATE TODAY AND DOUBLE THE IMPACT!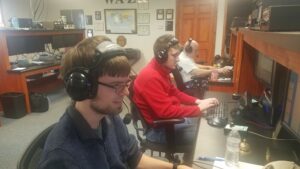 2020 North American Collegiate Championships
NAQP RTTY February 29, 2020 1800Z to March 1, 2020 0600Z
This is an opportunity for your College Club station to compete with any college and university in North America. You can take on your state or conference rivals. With planning and practice, it is possible to win a national championship. This is the third year of competition with both Phone and RTTY contests.
Why should your school compete? Almost any school can put together a station and team to compete. It is a level playing field contest. These contests already exist and you will have many stations to contact. You can challenge your school's rival or anyone in your school conference and compete real time on a real time online scoreboard.
See the Society of Midwest Contesters NACC page for more information.
Source: Society of Midwest Contesters
December 9, 2019

Help us help!
Donate to YOTA in the americas
We are about $1200 short of our goal to pay for camp expenses in 2020.  We are $7200 short of being able to fund the camp plus add room for 10 more campers.
You can donate financially:
Click on the donate link in the menu for more information!