Coronavirus Status
We too are concerned about the Coronavirus situation.  At this time, we are monitoring the situation.  We feel that we still have until mid-April before needing to make a decision since the camp will not take place until June.  Further spending of funds has been put on hold for a while. We are considering 3 options: proceeding as scheduled, delaying until later in the summer, and postponing until 2021.  Safety is our top priority.  We will only offer the camp when it is both safe and legal to do so.  We will continue to provide updates here as news becomes available.
Youth on the Air camp is coming to the USA!
The priority application period is now closed.  Late applications can still be made at the Cincinnati 2020 camp page for a short time.
Check out our camps page for details about YOTA Camp for licensed amateur radio operators ages 15-25 living in the Americas June 21-26, 2020!
Check out the YOTA Americas Summer Camp announcement on Ham Nation!
Check out a full hour about Youth on the Air camp on the Linux in the Ham Shack podcast from January 27!
Foundation for Amateur Radio Scholarship Application Period is open!
To qualify for any of the scholarships managed by the Foundation, you must hold a current amateur radio licensed issued by the FCC or by an equivalent organization in a foreign country.
Team Exuberance is back, this time for CW!
Team Exuberance started last year with the CQ WW WPX SSB contest.  This time, some of the world's top youth CW operators are coming together for the CQ WW WPX CW contest!
Seven youth from 5 countries and 3 continents will meet this May at superstation K3LR in West Middlesex, PA and compete for 48 hours in CQ WPX CW in hopes to contend for a top finish, inspire more youth radiosport events, and ultimately bring down the average age of today's contester. This group of teens and young contesters, known as Team Exuberance CW, are already accomplished contesters with many individual victories.
Team Exuberance CW Operators
David Samu VE7DZO
Marty Sullaway NN1C
Bruce Yang KN8U
Tomi Varro HA8RT
Philipp Springer DK6SP
Mathias Acevedo Von Frey CE2LR
Bryant Rascoll KG5HVO
To read more about Team Exuberance CW, visit their web site.
To donate to their cause, visit their GoFundMe page.
Source:  Team Exuberance web site March 5, 2020
Double Multiplier!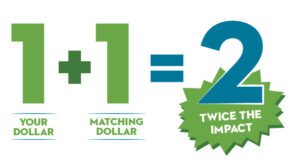 The matching fundraiser has now expired.  Thanks to everyone who donated, we were able to get the entire $4000 match!  Thanks to Steve McGrane, KM9G for making the matching contribution.
Your donations will go toward camp expenses.  Unused donations will be used for the next year's camp.
You can still donate without the matching by PayPal, Benevity, GoFundMe, or check.  For links and details, visit YouthOnTheAir.org and click "Donate".

Help us help!
Donate to YOTA in the americas
You can donate financially:
Click on the donate link in the menu for more information!